Hire our Venue
There's more to Sheppy's than cider! Our characteristic venue and atmospheric setting provides the perfect location, whatever the occasion. With a wide variety of menus, Sheppy's is the venue with a lot to offer. 
Contact us today to find out more 01823 461 233, or email us at events@sheppyscider.com.
The Venue
We have a variety of spaces at Sheppy's House of Cider.  The whole venue is also available for private hire but please contact us for more information. Your experience is always our top priority and we will recommend what best suits your requirements in a way that suits yourself and your guests best.
Room Hire: As well as offering full venue hire, we have a selection of function rooms which are suitable for a range of different events.
Stable Room - Our stable room is suitable for almost all events, sitting beside an open courtyard it is located within easy distance of all of our facilities and is completely accessible. We have a variety of room layouts available from casual seating to conference, please let us know when booking if you have a preference.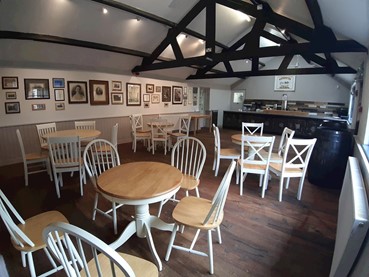 Maximum Capacity: 50 guests
Suitable for: Family Gatherings, Intimate Weddings, Celebrations of Life, Business Meetings, Tours & Tastings, Coach Parties, Private Dining and Social Events
The Mezzanine - Our mezzanine is an atmospheric space located in the upstairs of our restaurant, overlooking our farm shop. The space is only accessible via the stairs and can be organised for a variety of informal events or is the perfect space for afternoon tea or group dinner parties.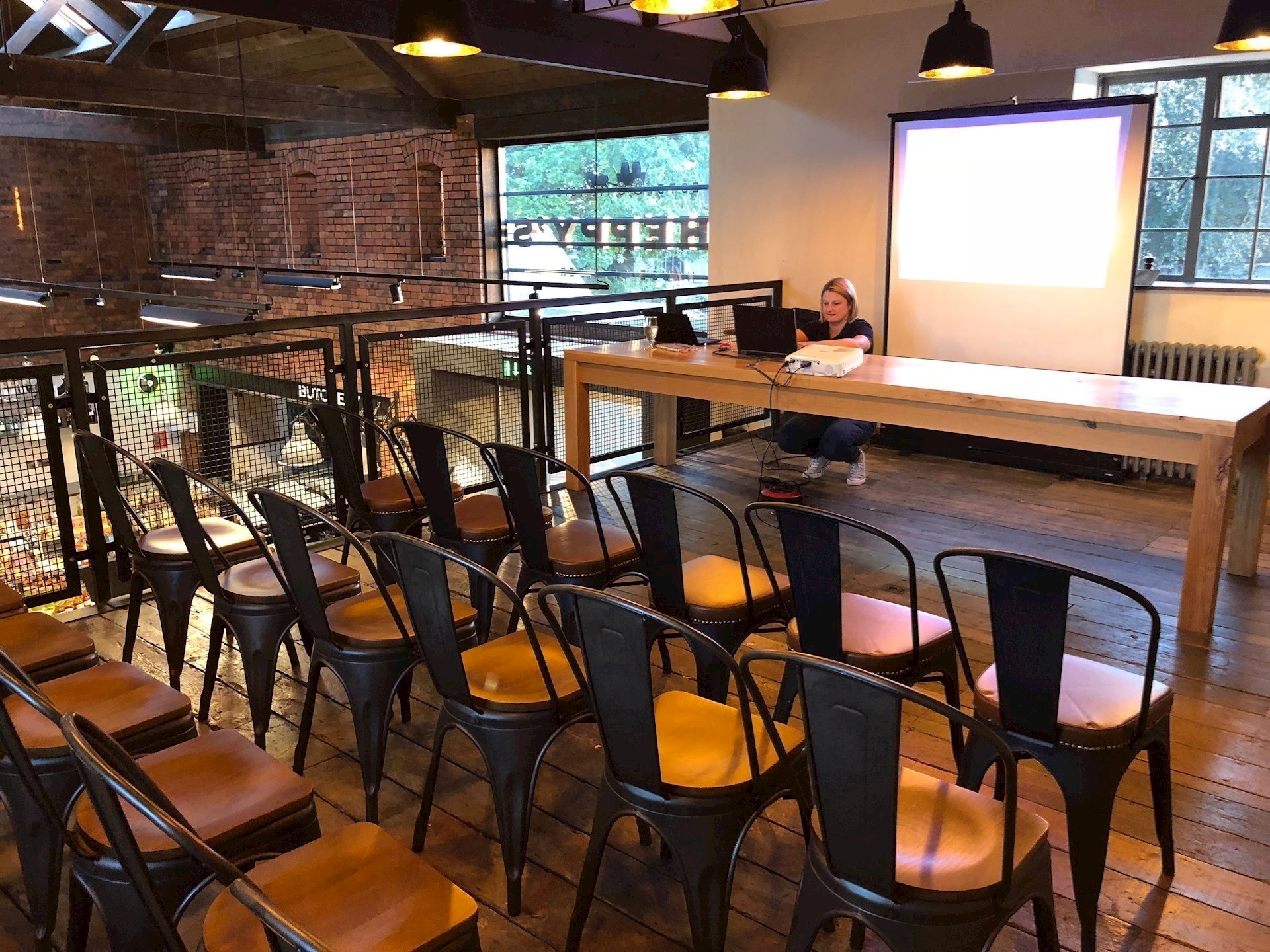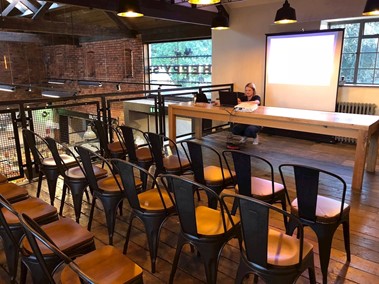 Maximum Capacity: 30 guests
Suitable for: Family Gatherings, Afternoon Tea Parties, Informal Business Meetings, Tours & Tastings, Private Dining and Social Events.
The Roundhouse / Vat - Our roundhouse is created from a beautiful vintage oak cider vat, during the summer months this intimate space is perfect for those extra special occasions. Suitable for a variety of events form 2 - 15 people. For private dining please note that the maximum capacity is 8. Access is mildly restricted due to the step at the entrance.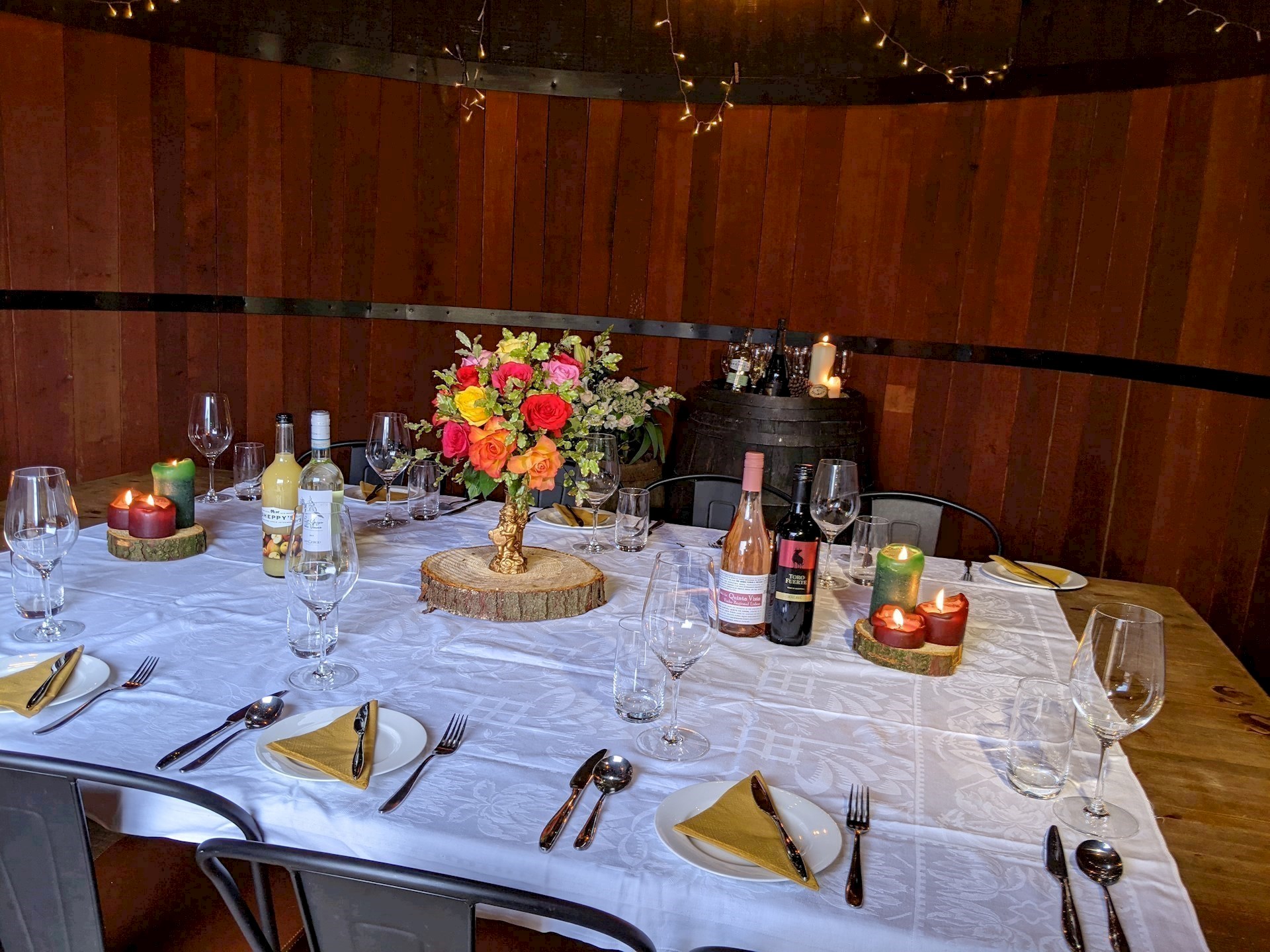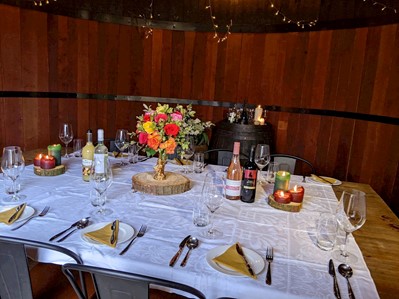 Maximum Capacity:15 guests
Recommended: Summer months only
Suitable for: Small Tasting Groups, Intimate Social Events, and Private Dining (maximum of 8).
Our Restaurant - The hiring of our main restaurant is split into upper restaurant (including mezzanine) or full venue only. All events looking to hire these spaces must select a relevant meal option.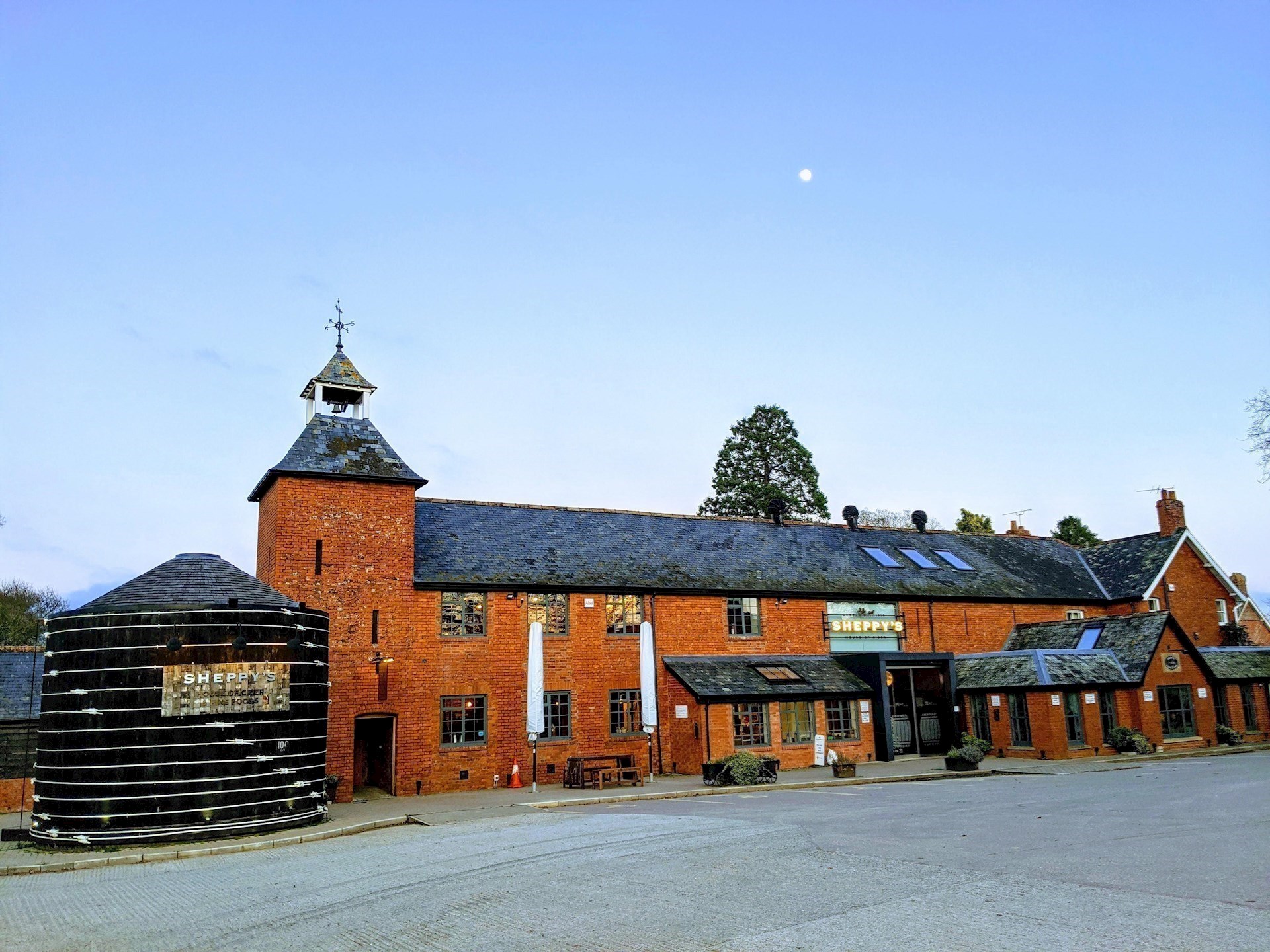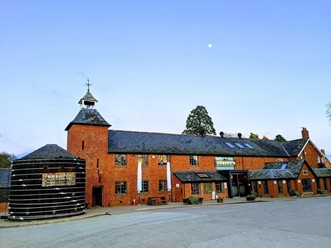 For further information about hiring the upper restaurant or full venue please call our events team on 01823 461233 or email us on events@sheppyscider.