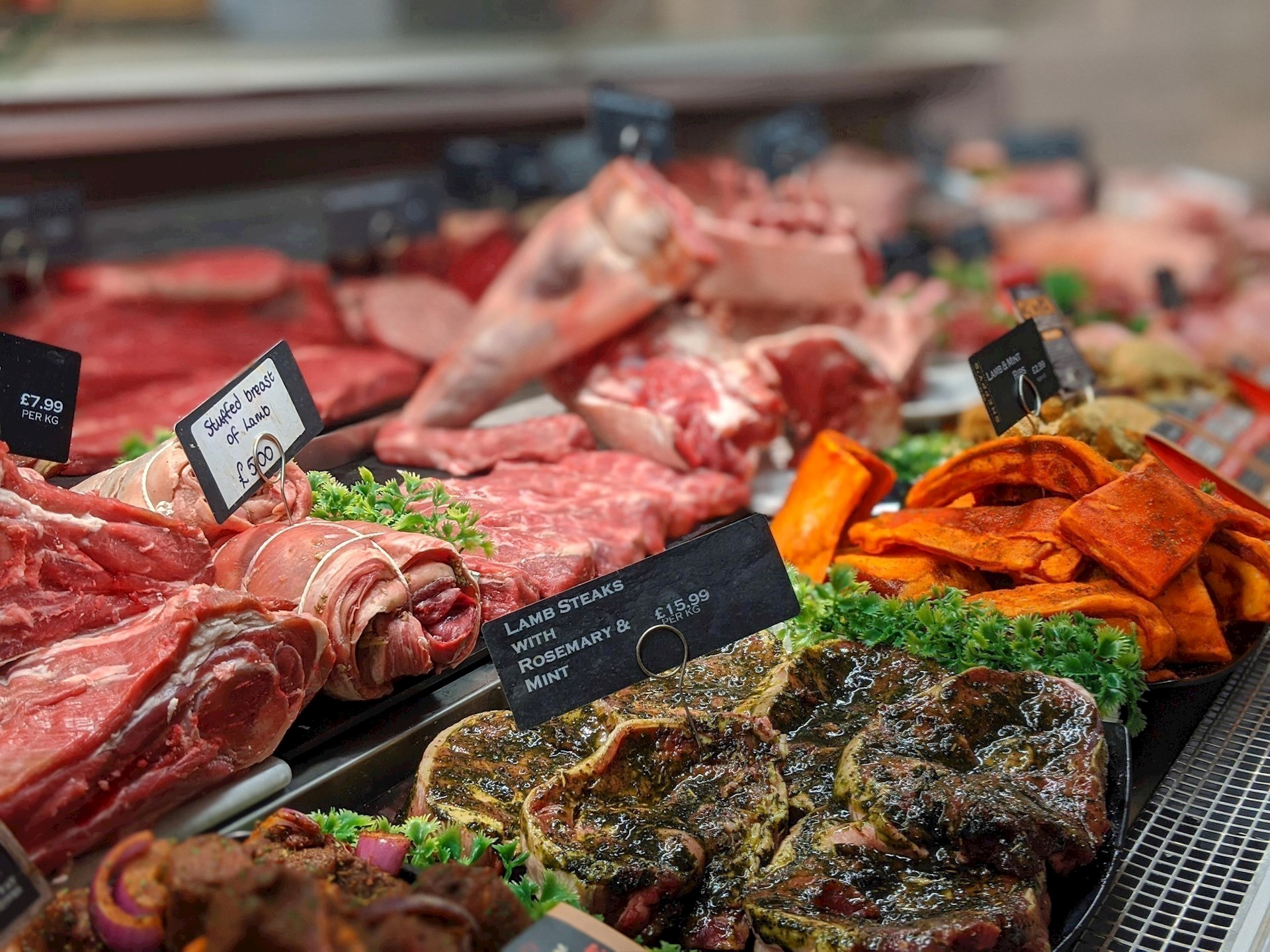 Premium free range meat
Walking freely around our farm here at Three Bridges, our Longhorn Cows and Suffolk ewes provide the very best quality meat. Reared by David Sheppy who is passionate about sustainable agriculture, animal welfare and traditional free-range farming. Our meat comes straight from the farm gate to our butchers counter.
"This is the place to buy great, locally sourced products. The butchery counter is well stocked and the Butcher is very knowledgeable and customer focused. Nothing is too much effort. If you want two sausages you can have them, if you want a small cut of jointed meat it will be prepared."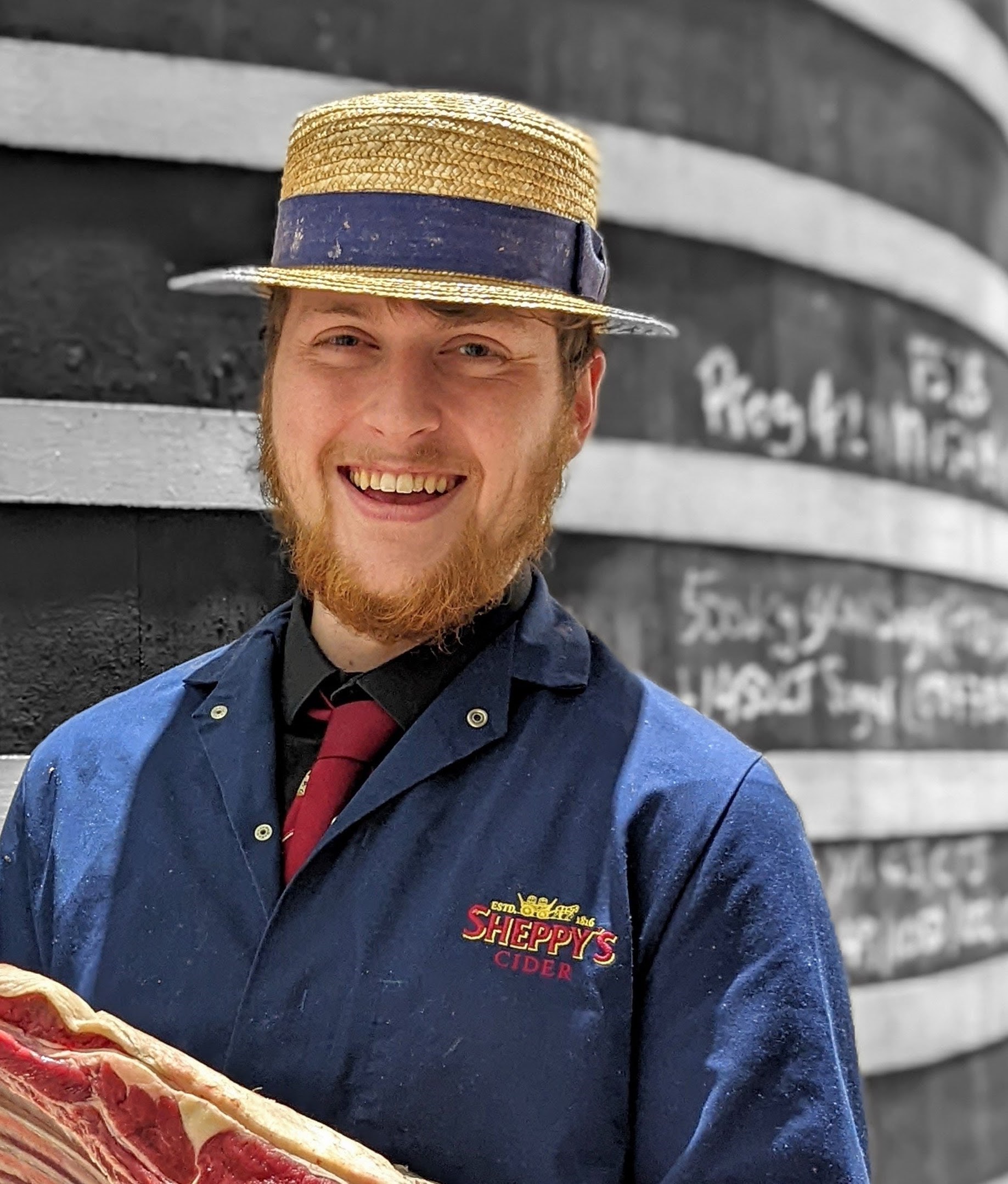 Lewis Is Back
We would like to welcome Lewis back to the House of Cider.  He was greatly missed in his time away, its wonderful to see him back running the butchery department.  Come along and say hello and grab yourself some of his award winning sausages.
Lewis is full of knowledge of our Longhorn cattle and hoe to prepare the best cut of beef.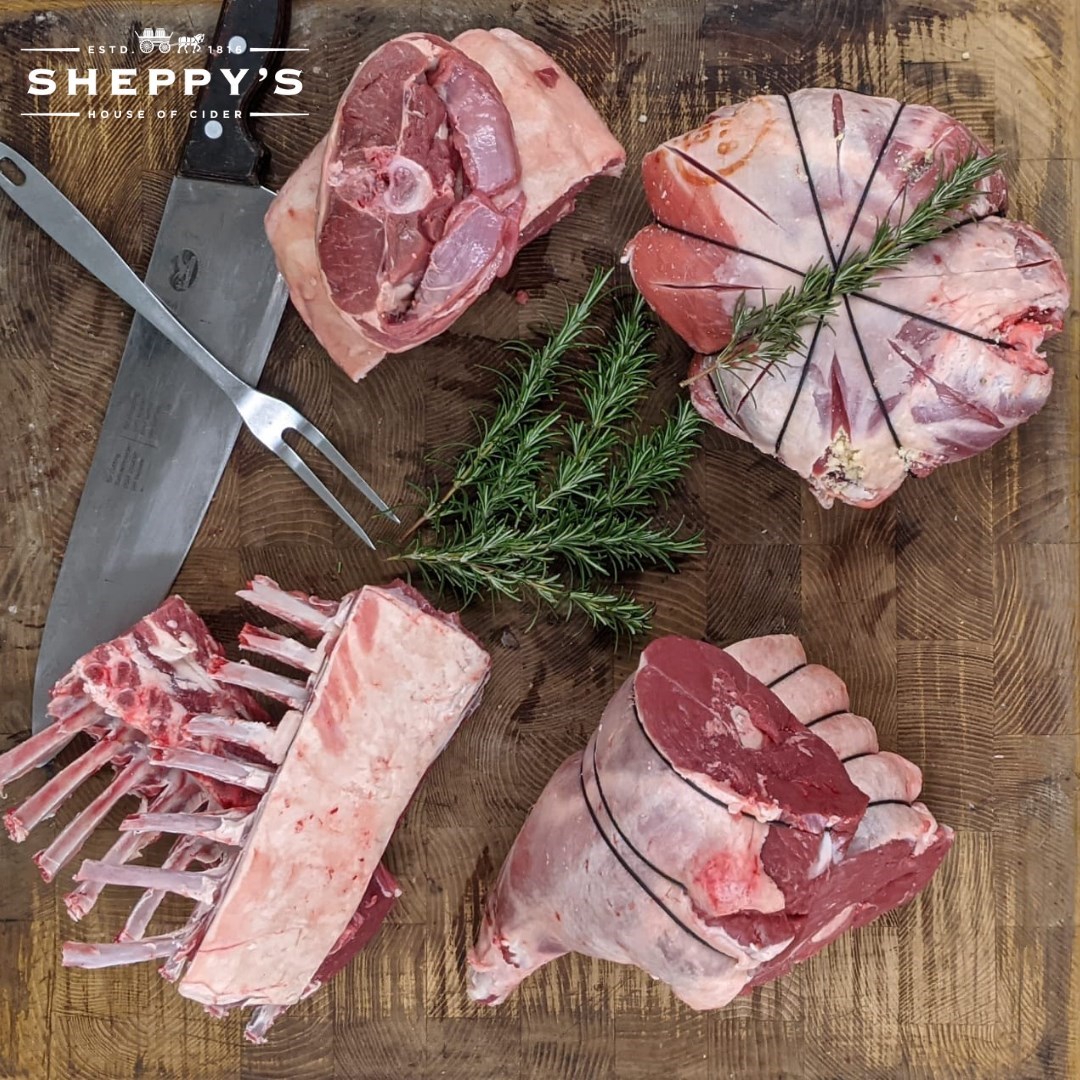 Great local meat
Our butchery counter specialises in locally sourced meats including our own pedigree Longhorn beef and grass fed free range lambs. We also sell home-cured bacon, award-winning homemade sausages and much, much more!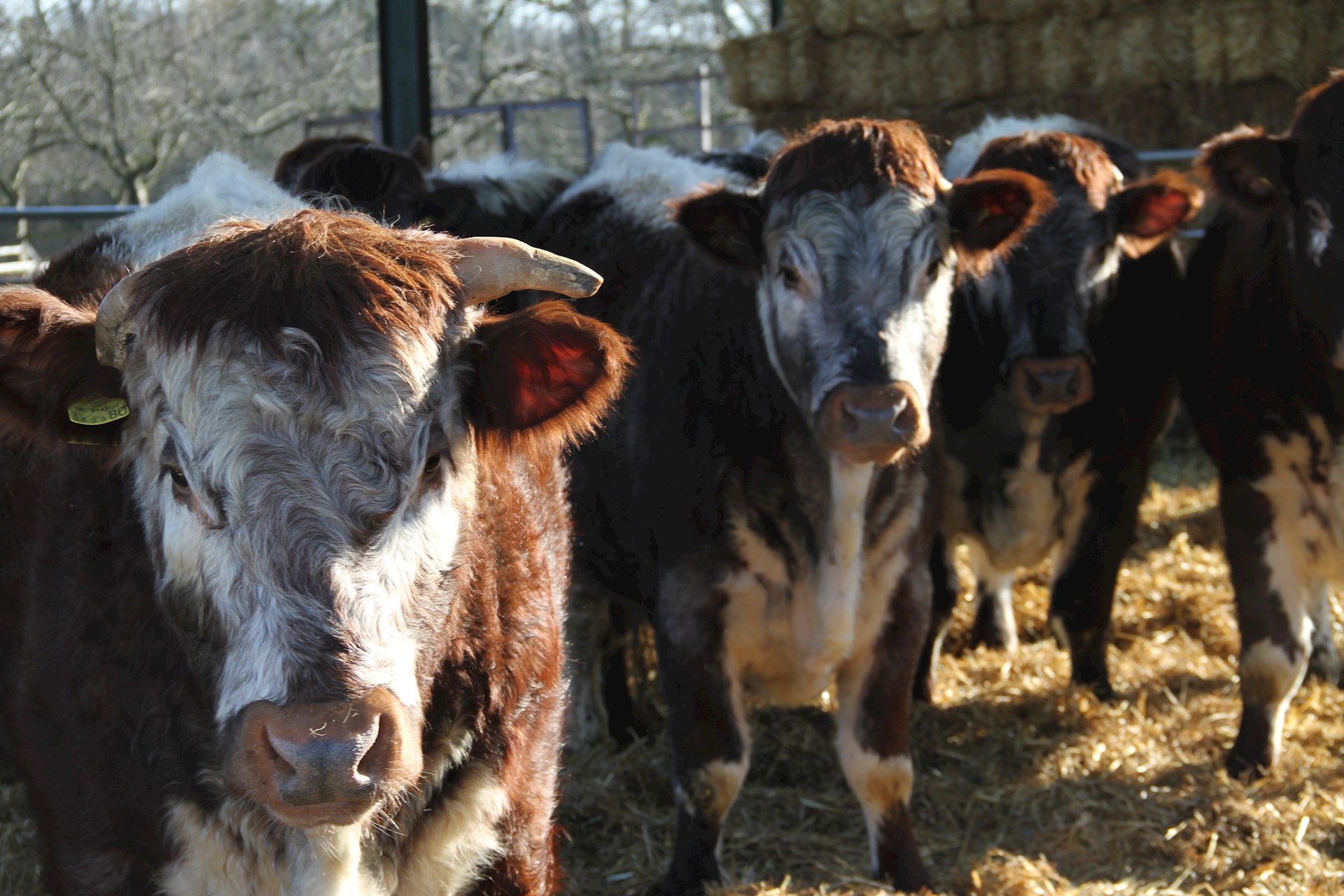 Our Longhorns
Did you know that here at Sheppy's Cider we keep Old English Longhorn cattle? We also keep Suffolk Cross Sheep here at the farm, these go on to produce the finest quality meats for our farm shop customers.
Get in touch
Three Bridges Farm, Bradford-on-Tone, Taunton TA4 1ER