For May we have made a cocktail for our King with our award-winning Cider with Elderflower – 
Our restaurant manager Hayley has put together this perfect floral cocktail so that you can raise a glass to the King and enjoy a refreshing Sheppy's cider at the same time...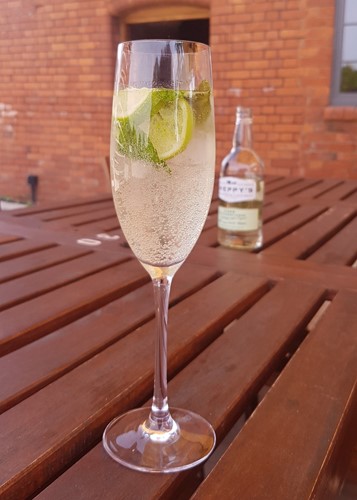 Royal Elderflower Cocktail
200ml Sheppy's Cider with Elderflower
100ml Prosecco
Two wedges of fresh lime
A handful of fresh mint leaves
Ice
Pour the cider and prosecco in to a champagne flute with ice. Gently shred the mint leaves and add with the lime to the glass. Muddle with a long spoon to release the natural aromas of the mint and the lime and serve. Enjoy in a sunny spot!