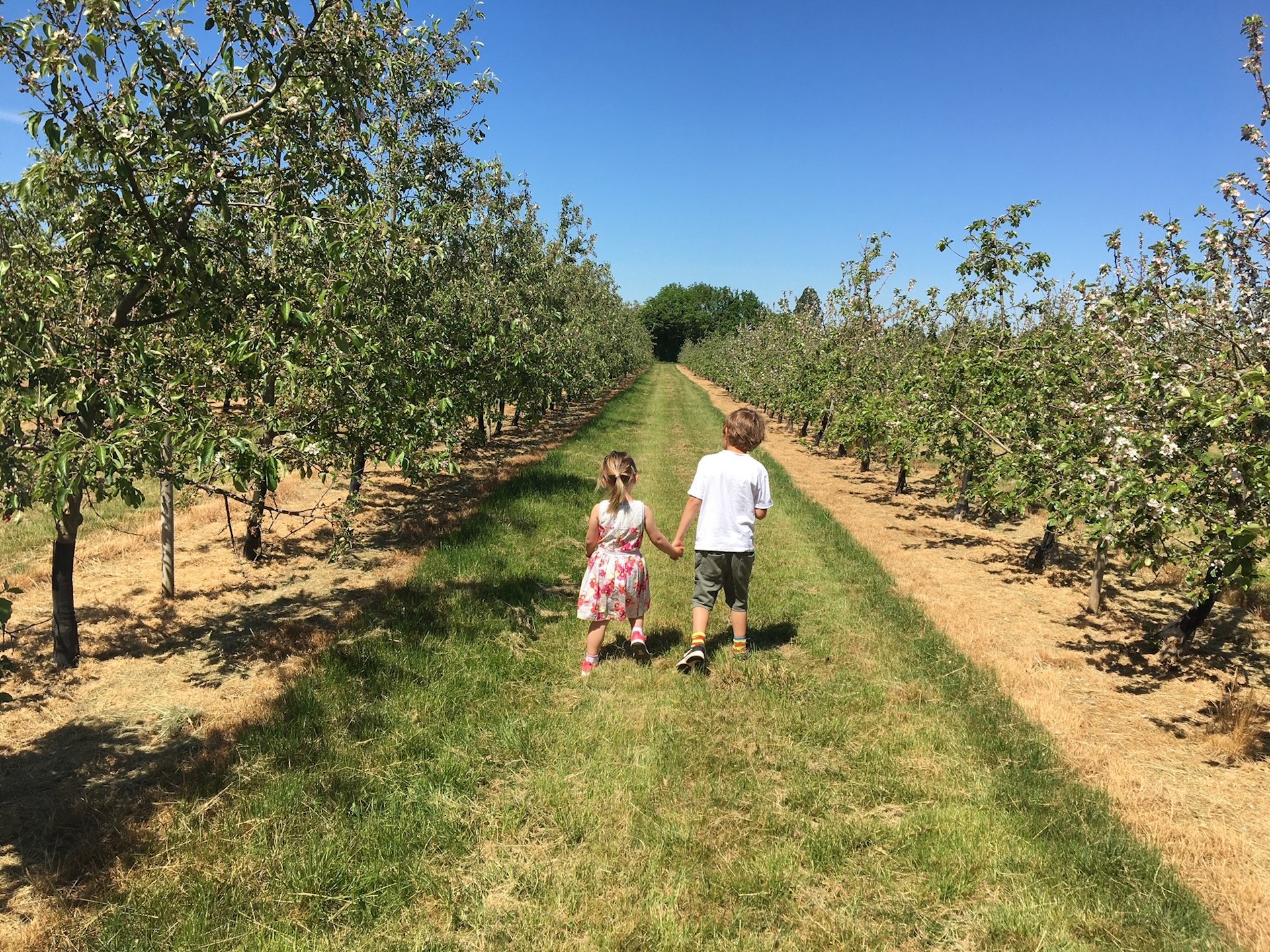 Beauty and Tranquility
Why not grab something delicious from the deli then find a secluded spot to enjoy it?
A walk through our orchards is one of the most picturesque experiences you can have. From the spring as our trees blossom and the apples begin to grow through to October and November when we harvest our apples, each month has its own identity and we love to let our customers experience the seasons with us. The colours are exquisite and the sun shining through the trees is a highly memorable experience.
"Plenty for the kids to do with a play park with a couple of Donkeys next door. A large pond you can walk around with lots of ducks. Lovely orchard walks to stretch your legs and see the many varieties of apples grown and great photo opportunities."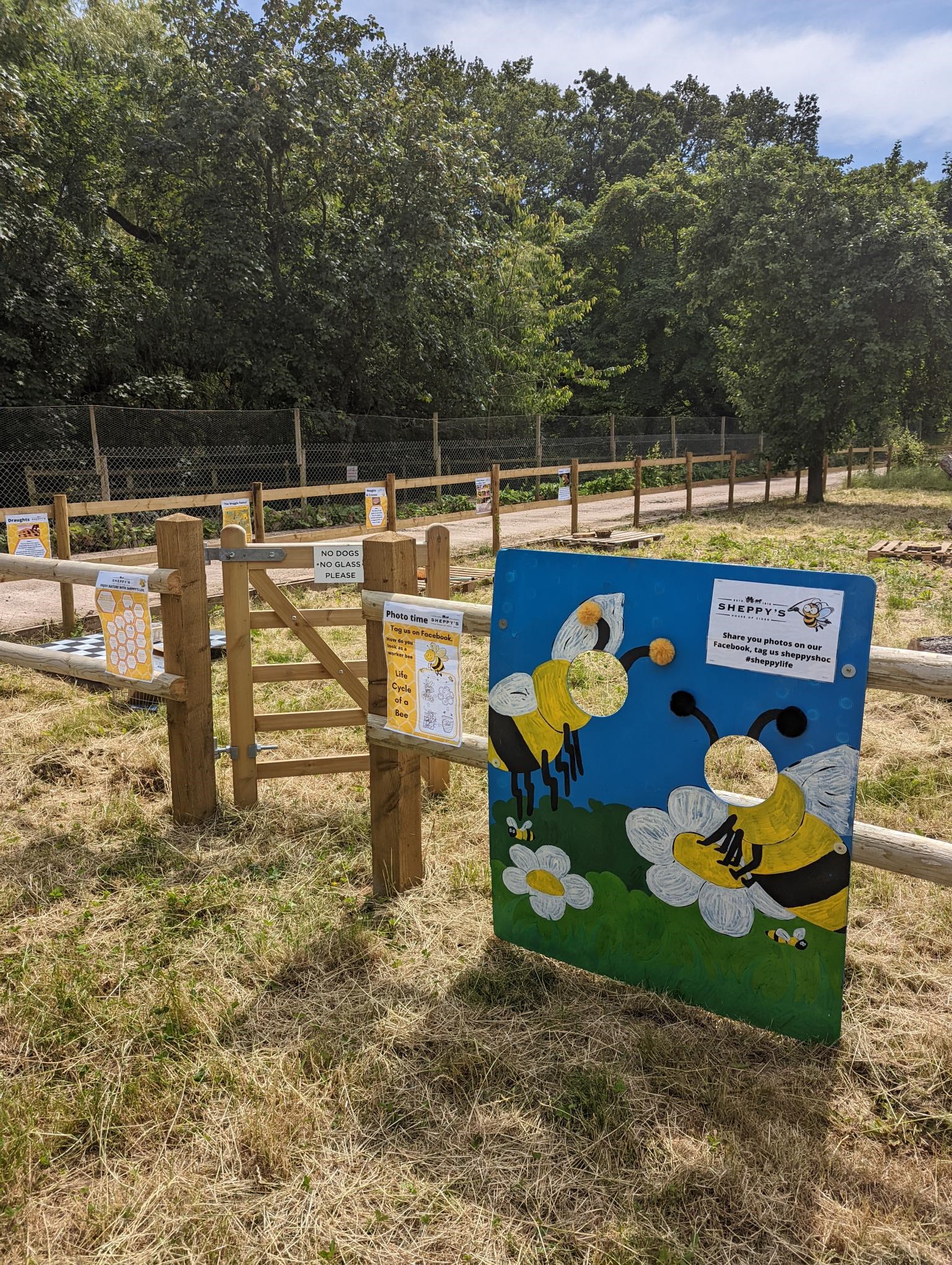 Family activity Trails
Throughout the year we offer different nature trails to keep families entertained.  Depending on the season you can get involved in making crafts, explore trails around the farm or get closer to nature with some hands-on games and activities. 
Last year the kids have enjoyed: An Easter pebble hunt, bugs life trail, the Corgi Jubilee and a bee trail.  At the end of the year we had a harvest time trail where families can enjoy time on the farm.
We will have a series of activities around the orchards throughout the the year starting in the Spring.  Keep and eye on our Facebook page and website for more details and dates.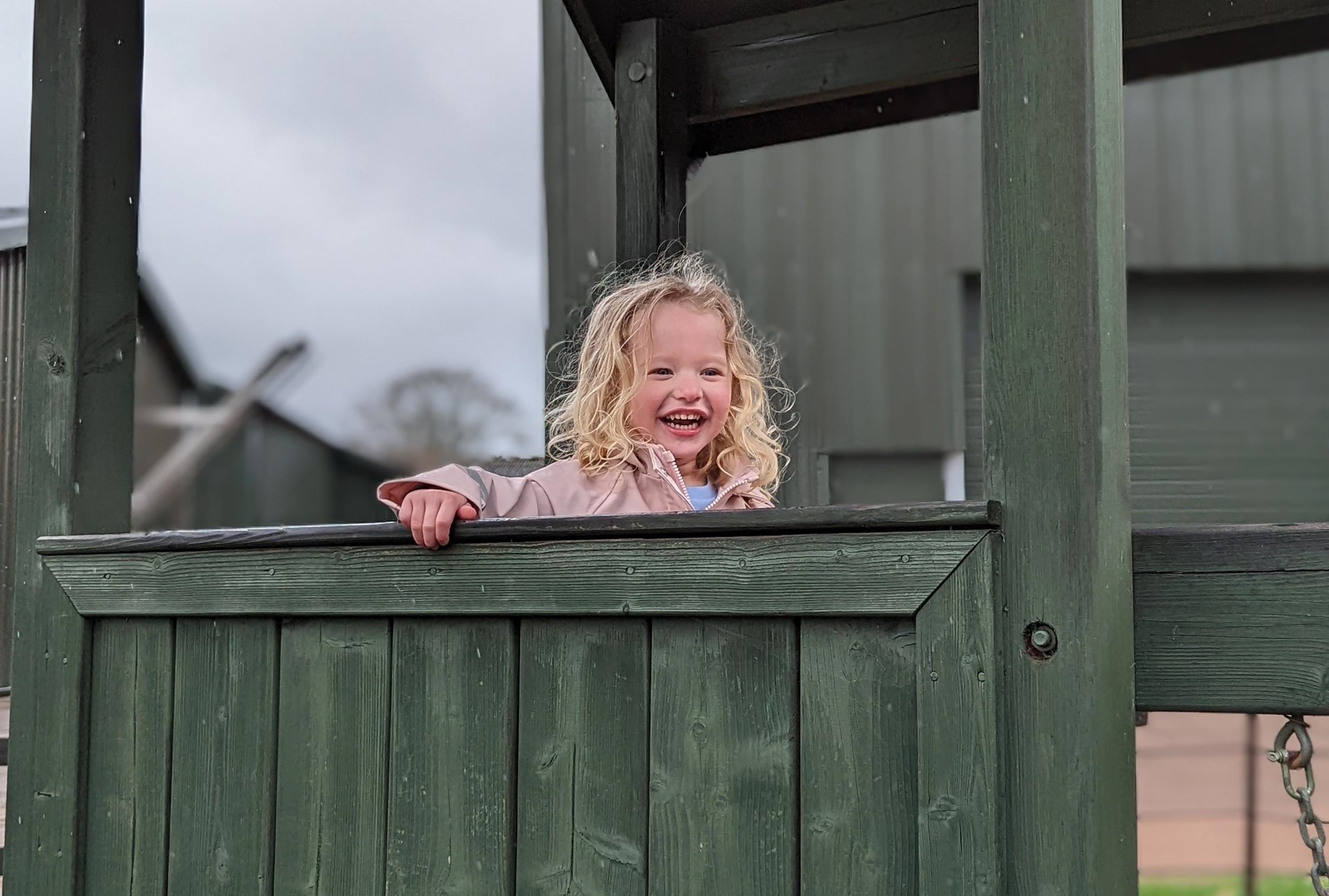 Children's Play Area
Enjoy the perfect combination of watching your children play while you enjoy a coffee or even a cold cider.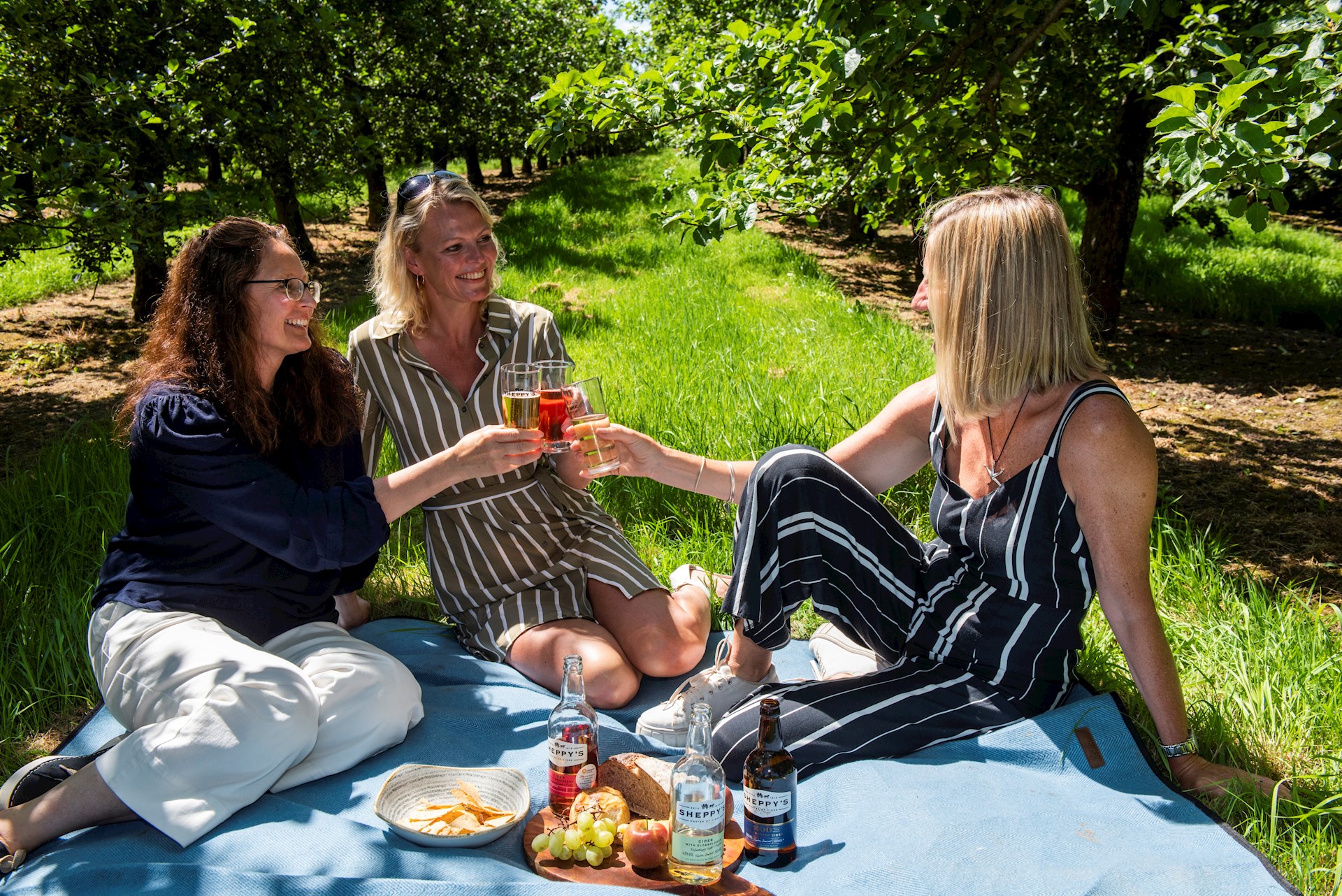 Picnics
Throughout the summer you can purchase a picnic hamper online, pick it up in the shop and find a secluded spot in the orchard to while away the hours.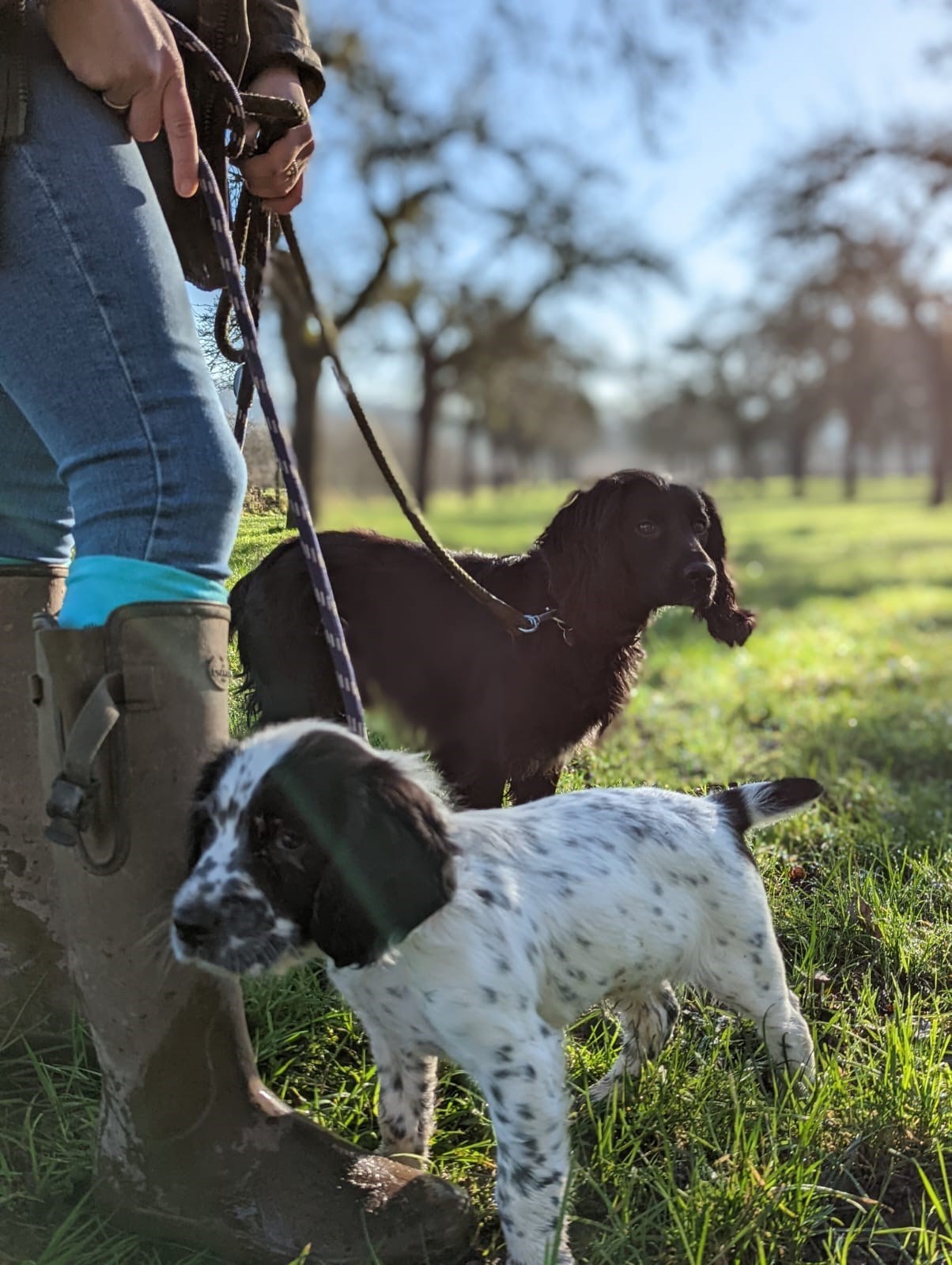 Welcoming all the family
Please note dogs are not allowed in the orchards  between August to the end of November for our annual apple harvest. 
Dogs are welcome at Sheppy's but we do request that they are kept on leads. Dog bins are available in the carpark, please use them. 
Only assistance dogs are allowed into the House of Cider but there is outdoor seating where you are able to sit with your dog.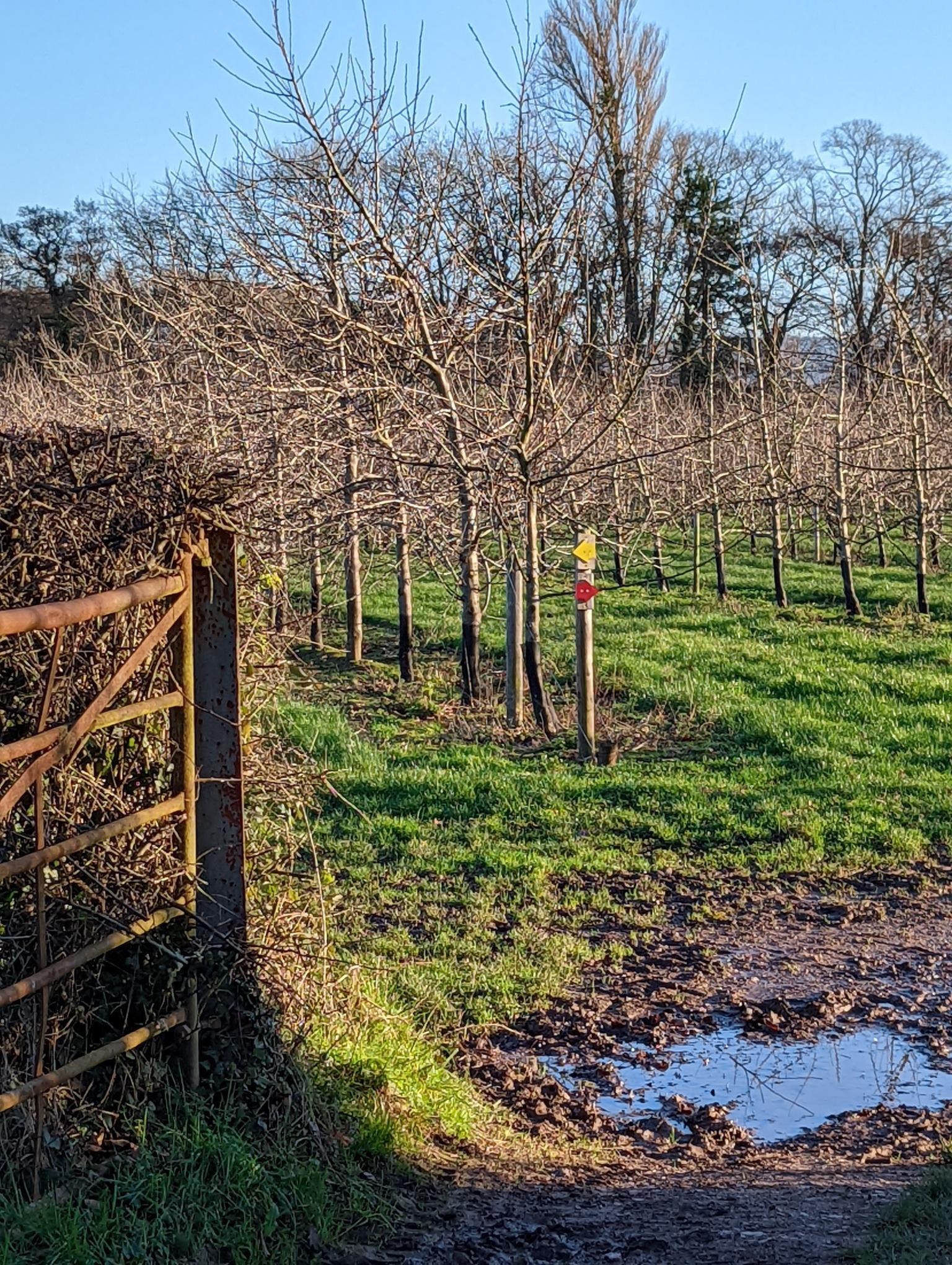 Orchard walks
We have two sign posted walks to enjoy, 20 minutes (Yellow) and 40 minutes (Red).  Through out the year we do have cattle grazing in the orchards. The walking routes are sometimes closed to the public, if gates are closed with a sign please do not enter the orchard.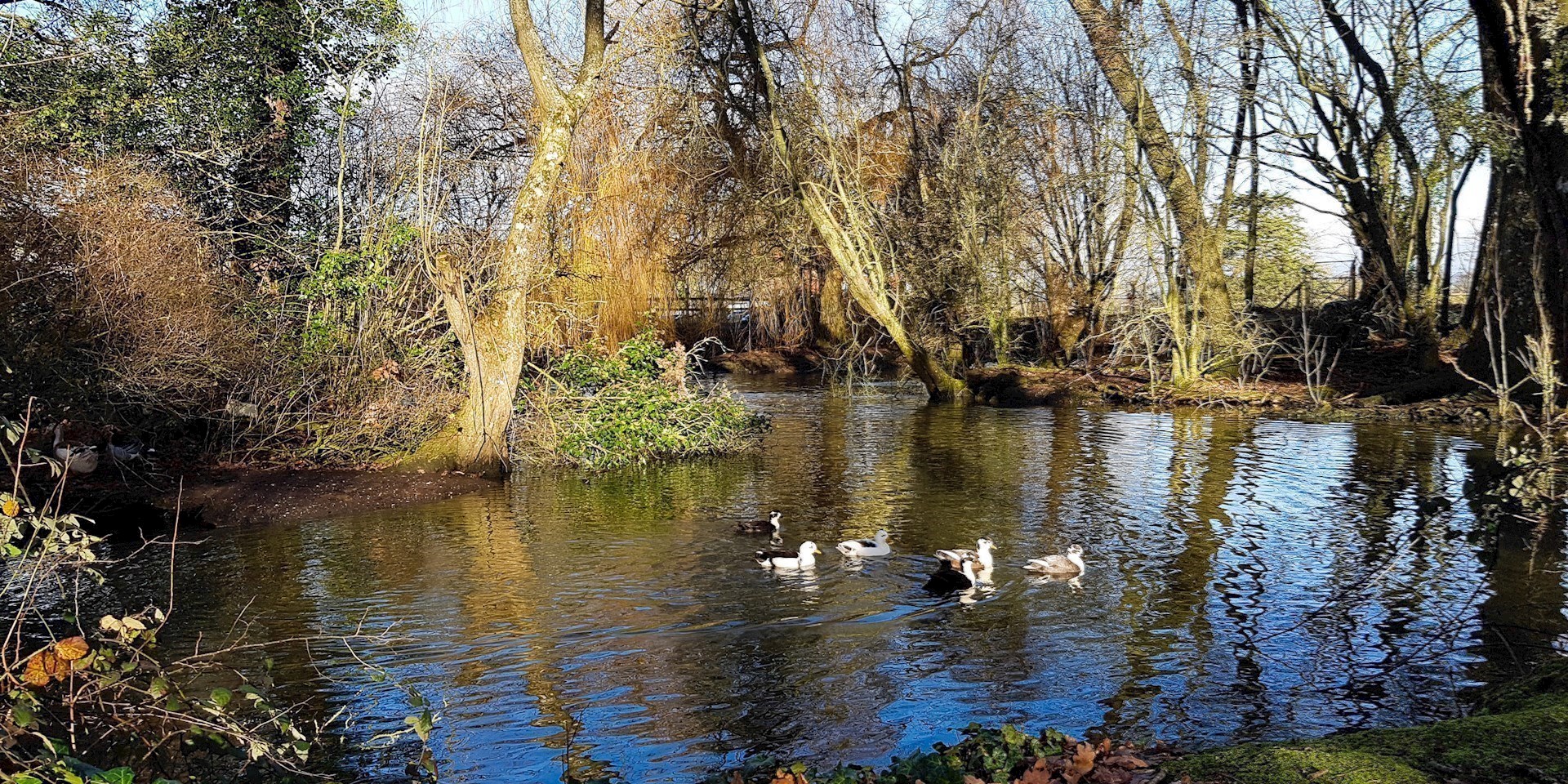 Visit the ducks at the pond
Stop off, head to the pond to enjoy the ducks and wildlife. 
Get in touch
Three Bridges Farm, Bradford-on-Tone, Taunton TA4 1ER