Sheppy's House of Cider
3rd December 2022
< back
On the 3rd December our staff did their charity Santa abseil down Cheddar Gorge. Please support our fund raising for this great charity, we have collected so far £769. It is a great cause that as a company we love to support even when it might be a little scary.
If you recognise them, please congratulate them luck on your next visit to the farm.
Mrs Sheppy our director and owner, Caroline from accounts and from the House of Cider Sally and Kaya.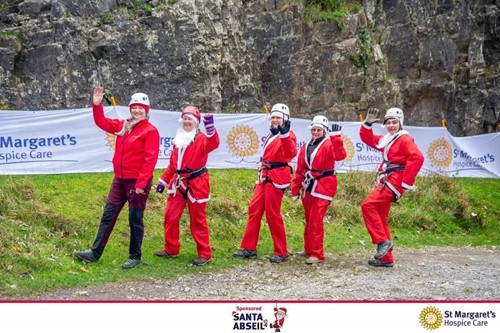 9th April 2023
House of Cider Easter Opening Hours
1st April 2023
Come and see behind the scenes of Somerset's oldest cidermakers! Tours are available from 1st April to 18th November
18th March 2023
Louisa talking about the history of our farm.
Get in touch
Three Bridges Farm, Bradford-on-Tone, Taunton TA4 1ER