Sheppy's House of Cider
8th March 2023
< back
Women on the farm
International women's day has got me thinking about the women who have been so important to the Sheppy family over the years.  It's always been the way of things that the men in any field get the attention, but that doesn't mean that their wives are not at least hugely influential if not critical to their success while often being out of the limelight.
In farming (and cider making) there is a great deal of heavy manual work, so it was natural for the menfolk to be out there doing most of that.  When the Sheppy family had prize-winning dairy cows in the 1890s, the women made and sold cheese and butter in the local markets, but they also entered shows and competitions with their products and brought home the certificates which commemorate their successes; it seems the Sheppy's were always rather competitive.  It was the death of James Sheppy's beloved wife Polly which drove the decision to sell the dairy herd and move down here to Three Bridges Farm in 1917. 
Edith May was the next woman in the family, who married Stanley Sheppy in September 1925.  She was a Coate (of Coate's cider-making fame) and was a very strong woman.  David remembers her as a very stern grandmother.  She and her husband built up the farm and extended the small acreage of orchards on the farm at that time.  Outside of this, Edith was an excellent croquet player and used to compete in this wonderfully spiteful game.  She was also a talented wood-worker and carved pieces of furniture with some skill.  Her husband died unexpectedly young, so it was Edith who had to support her son Richard when he took over the farm at only 21 in 1948.  Lucky to have only one man on the farm, Edith never had to see any of her menfolk off to the war, as agriculture was a reserved occupation and her son was too young to go. 
Richard was somewhat wild and it was years before he brought the next woman home to the farm, which remained the preserve of his mother until he married in May 1963.  His bride was the beautiful Mary Cottrell, only daughter of James Cottrell of another local business; Gundenham Dairy.  Before marrying, Mary worked at home on the farm with the calves and used to go out and about delivering milk locally on the milk float with her father.  Enchanted with Richard, (16 years her senior), she persuaded her father to allow them to marry once she was 19 (it actually took place 6 months before, so as not to inconvenience the apple harvest!).  Mary, who always looked forward to motherhood, had two children early in the marriage, but the enterprising couple saw opportunity to do more than farming. 
Mary set up a small shed by the side of the road.  It was the A38, so, ahead of the M5 which came much later, every vehicle travelling south was on it and many of those travellers wanted some West Country cider.  Mary sold cider and home-made cakes from the shed in the late 1960s while her son (David) played with his toy cars at her feet.  Mary's enterprise was successful, so she extended the visitor offering by opening a tea room and a permanent shop in the old farm buildings.  This was enormously successful and, ahead of their time, Mary and Richard were diversifying.  Visitors could experience proper cider and could learn about it through guided tours and a museum visit.
By the mid 1990s, Mary had had to extend the old shop again and the farm was welcoming more visitors.  By now David was grown up and brought his own wife into the business – me.  Always one to be busy, I was excited about the opportunities the place offered for me to be involved and I haven't really stopped since.  Mary was a truly wonderful mother-in-law who helped and supported me with the children when David and I were developing the cider business. 
Once the cider works were re-housed, our empty brick buildings needed a purpose and we made the big decision to create the House of Cider, which is where most of my time is invested.  This side of the business is still quite young and we have much to learn, but, it has been a great pleasure to see the buildings enjoyed by so many people.  I particularly enjoy some of the special traditional country events which now feature in our annual calendar, featuring the simplest and best things in life; sharing music, dance, good food, drink and happiness.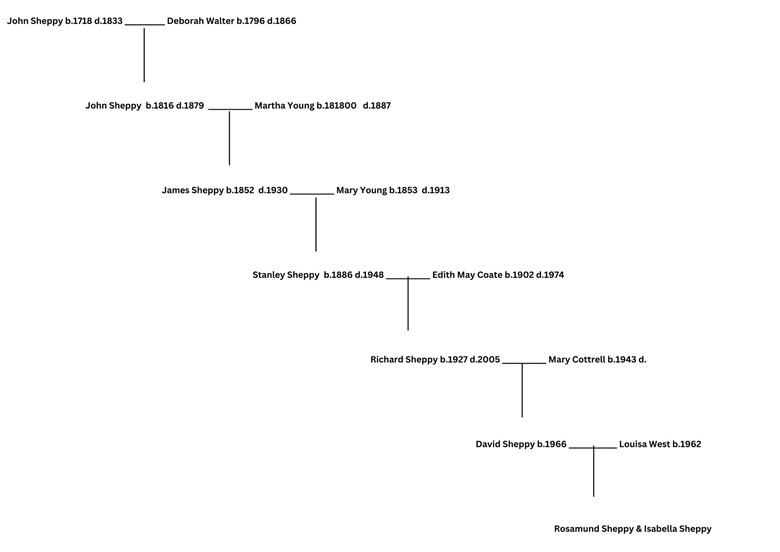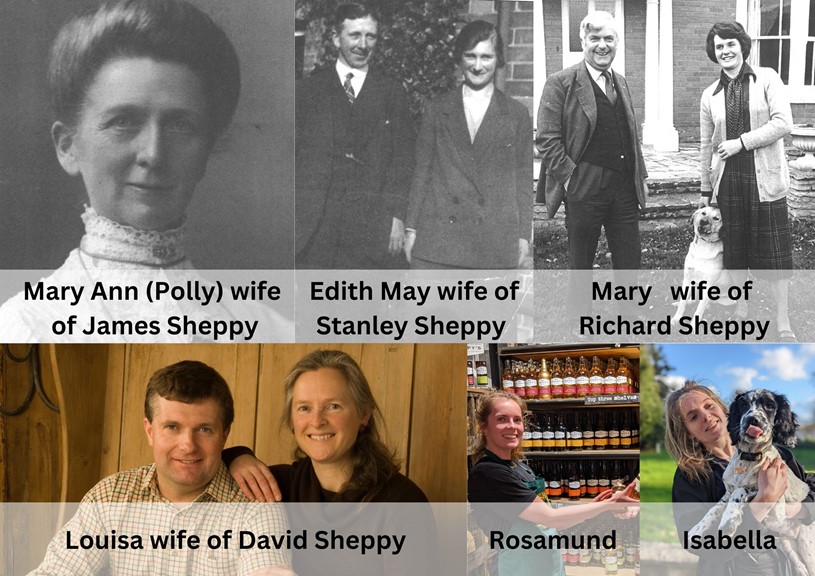 9th April 2023
House of Cider Easter Opening Hours
1st April 2023
Come and see behind the scenes of Somerset's oldest cidermakers! Tours are available from 1st April to 18th November
18th March 2023
Louisa talking about the history of our farm.
Get in touch
Three Bridges Farm, Bradford-on-Tone, Taunton TA4 1ER