Sheppy's House of Cider
7th October 2022
< back
We helped raise money for St Margaret's Hospice Somerset last week by having fun and all wearing yellow and donating some money.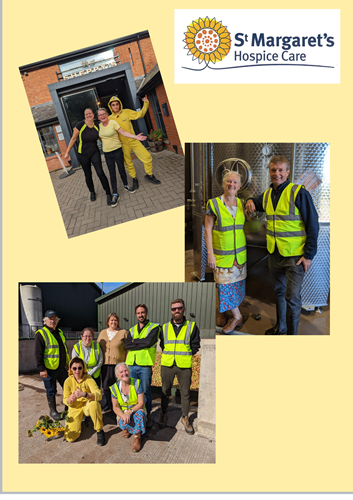 9th April 2023
House of Cider Easter Opening Hours
1st April 2023
Come and see behind the scenes of Somerset's oldest cidermakers! Tours are available from 1st April to 18th November
18th March 2023
Louisa talking about the history of our farm.
Get in touch
Three Bridges Farm, Bradford-on-Tone, Taunton TA4 1ER