Come along to this exclusive event to see our famous butcher Anton make the most of three types of meat - Pork, Beef and Lamb.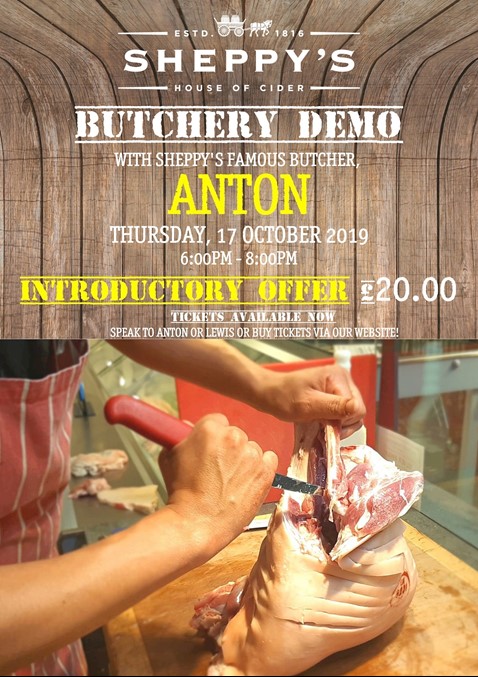 He will be demonstrating his skills with half a Longhorn bullock which grazed in our orchards, and show you which cuts are best for the perfect Sunday Lunch or a delicious steak.

Learn all about different cuts of lamb and learn all there is to know about butchering pigs and of course our famous Longhorn cattle.

Enjoy the evening with a glass of award winning cider and samples of Brisket, Shoulder of Pork and Lamb Shoulder to taste.
18:00pm-20:00pm

There are only 20 tickets available.

£20 per ticket - this includes a £5 voucher to spend in the House of Cider

Buy your ticket in our farmshop or click here!