"For every bear that ever there was will gather there for certain
Because today's the day the Teddy Bears have their picnic"
Bring yourself, your family and your teddies to Sheppy's to celebrate our Blossom Day with a teddy bears' picnic in our orchards. With plenty going on to celebrate we think there is something for everyone. Half an hour of children's entertainment will start at 4pm.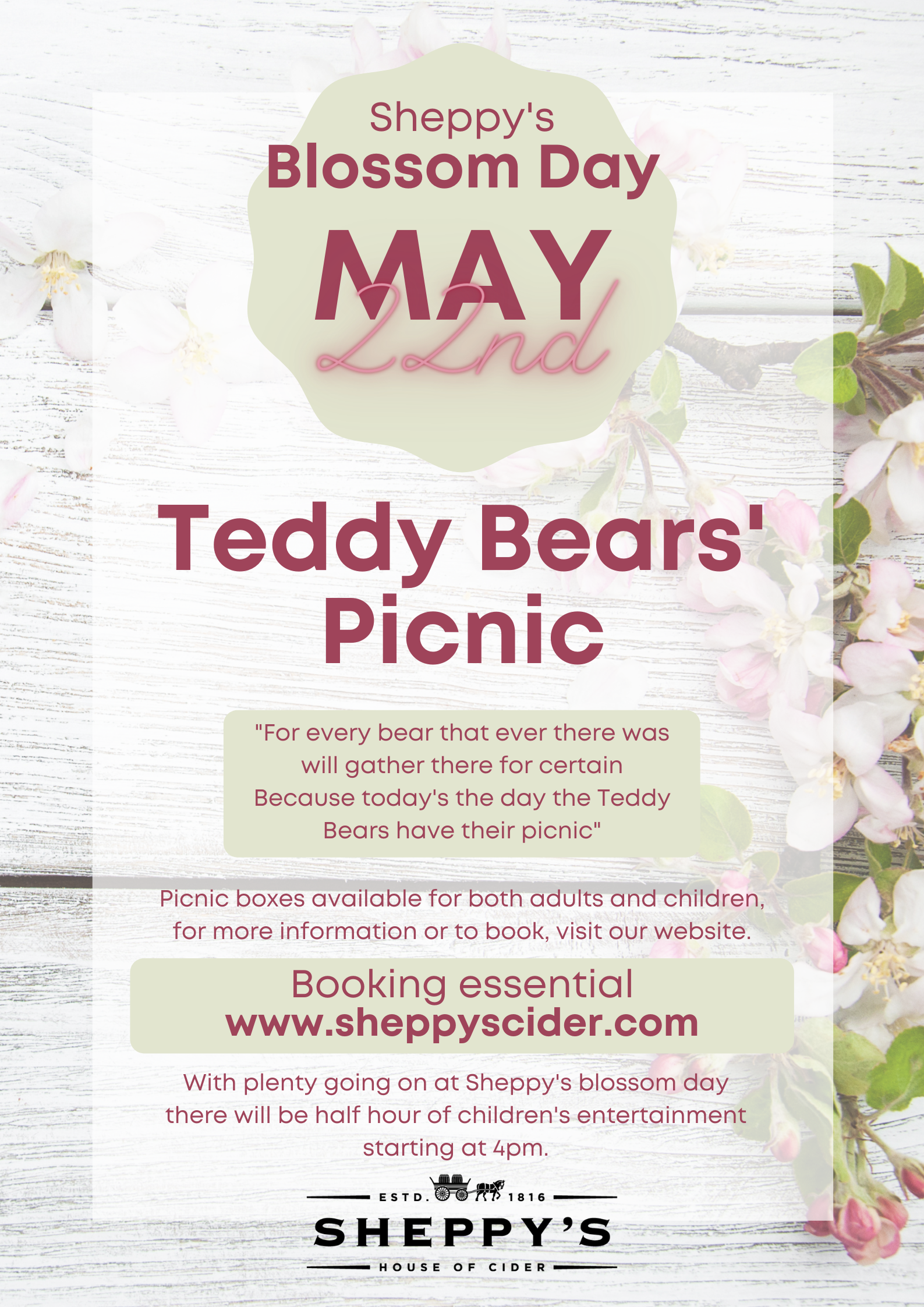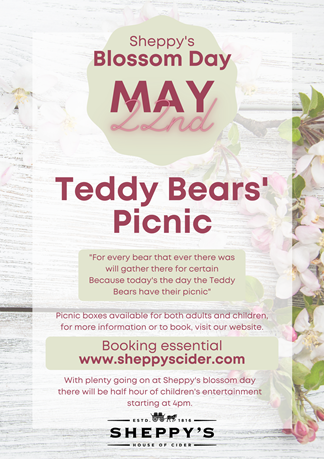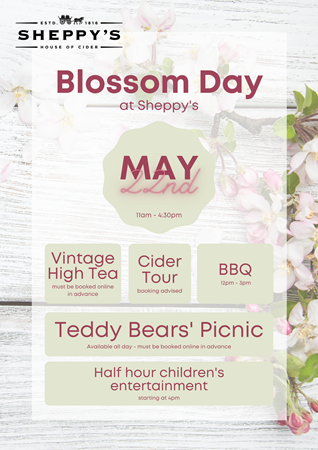 ADULT PICNIC - £10.00
Drink - any soft drink can sprite, coke, tango, bottled water still or sparkling. Upgrade to a bottle of Sheppy's sparkling cider (500ml) for an extra £1.50

Crisps - one packet of choice (salted, cheese onion, chilli, salt vinegar)

Savoury - one of the below –
Freshly baked meat pork pie
Sheppys meat sausage roll
Freshly baked Vegetarian option (eg vegetarian goats' cheese spinach roll)
Vegan mini quiche
Gluten free falafel

Apple

Sandwiches - two half sandwiches (gluten-free bread available)
Filling choices:
Barber's Cheddar cheese with Sheppy's Gold Medal Cider chutney
Sheppy's cider-cured gammon ham with tomato and grainy mustard mayonnaise
Goats' cheese and confit red onion chutney
Vegan red pepper hummus with spinach and roasted peppers

Cakes - two bite size tray bakes of the day

Mini freshly baked scone, cream and jam (chocolate orange tart available if vegan or gluten free)

KID'S BOX - £5.50
Choose one of the below:
Sausage roll
Vegetarian roll
Half sandwich

Apple and cucumber
Crisps
Pip's juice drink
Cake - one bite size tray bake of the day

Once your order has been received, a member of staff will call to confirm your choices.