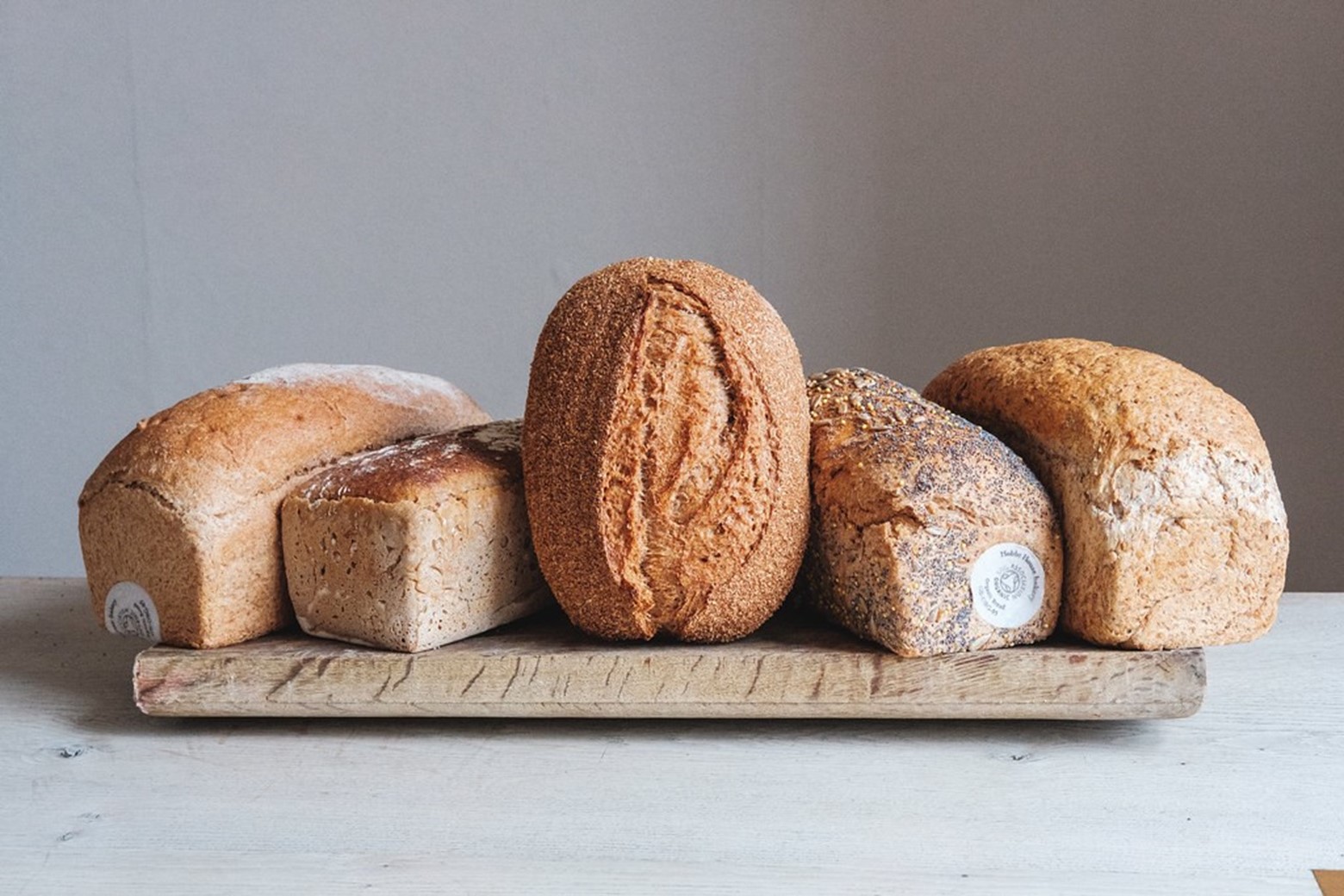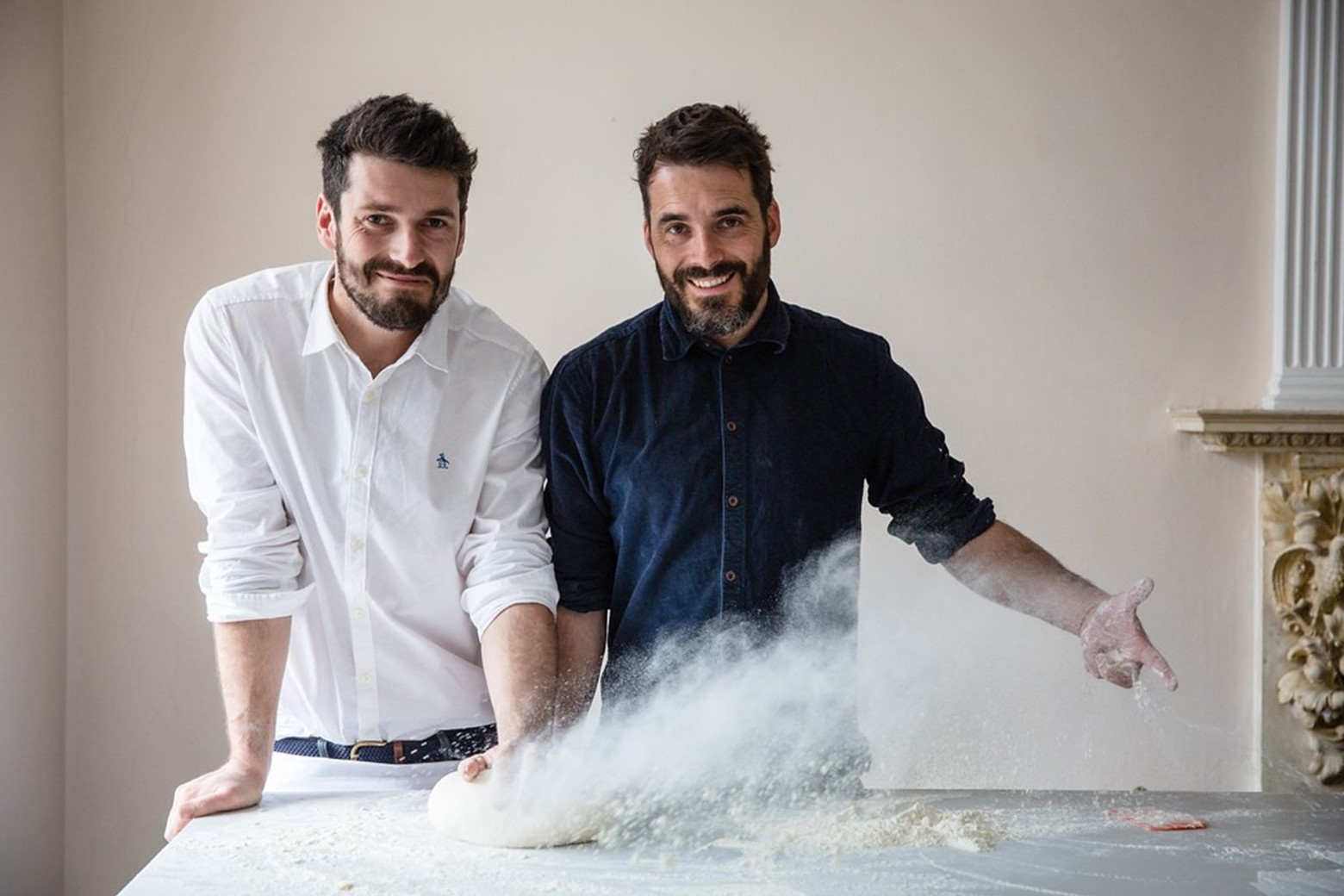 Hobbs House Bakery
All Good Things Take Time
Hobbs House Bakery believe there are some things you can't rush. All their bread and confectionery is made by hand with true care and attention, many using 'overnight' fermentation for a deeper flavour and a better rise.
Their famous not-so-secret weapon is our 68 year old Sourdough Starter which we've been nourishing with flour and water every day for all of these years.
The Hobbs family history
1920 – From blacksmith to baker - Thomas was a blacksmith in Down Ampney but they hit hard times and had a young family. As his wife Mabel's family were bakers, she persuaded Thomas to hang up the leather apron and put on a linen one and learn to make bread. His first loaves were terrible and, having less money than before, they got down on their knees and prayed...
...The answer came in a man named Mr Richards on his bicycle; he showed them how to make bread using less yeast. Yeast was the most expensive ingredient for bakers at the time. He also taught them how to make bread using the 'overnight' method; a method we still use daily.
1940 –Operation Manna - Proud to have kept people fed with good bread throughout the Second World War. The Netherlands was tragically suffering from famine, and so Britain's Royal Airforce supported the country by dropping over seven thousand tons of food across ten days. This was known as Operation Manna; named after the Biblical miracle of God dropping bread from heaven.
1960 - Herberts Bakery opened In Bristol
1970 - The Dawn of Organic - Proud to have baked Bristol's first organic loaf forty years ago. Used to mill their own flour and one day a customer asked us they could obtain organic flour. They managed to find some grown in Suffolk and the customer was delighted, this was the start of our organic journey and the bakers have been baking it ever since.
1980 - The Mill - After tasting delicious bread from British grown wheat during a holiday on the Isle of White, their Grandfather David decided to buy his own farm and mill the wheat himself to make the tastiest loaves around. He proudly broke the record for baking the fastest loaf, from field to table in just ninety minutes.
1990 - The Wells & Herberts - Tory, the soon-to-be wife of owner Sam Wells was working as a nanny in London at the time. Her employers had just returned from a holiday in the Mediterranean where they had tried some amazing bread, packed full of delicious olives and challenged us to recreate it for them...
...Sam got to work and the next weekend returned to London with some freshly baked loaves. The verdict was that our olive bread was even better than the Greek equivalent that we were trying to emulate!
2000 - The Rise of Sourdough - It was 20 years ago when Hobbs first started baking in Nailsworth.
It was in Nailsworth where Hobbs first began baking one of the most loved loaves, the mighty Organic Wild White Sourdough. A flavour filled crust, a moist and chewy centre, and an irresistible sourdough taste. This loaf is slowly risen for 14 hours and made with our 68-year-old Sourdough.
2010 –20 Years ago Tom set out on a quest to find the perfect loaf for a BBC documentary. This 2kg Shepherd's Loaf was made from the countries best ingredients he could find and gained popularity as Britain's most expensive loaf. Tom then carried on working in the bakery until Henry decided to make his mark, moving to London where he became a head chef specialising in butchery.
By a stroke of luck, the butchery next door to Tom's bakery in Chipping Sodbury became available and so Henry moved back to run it with his wife Jess. Tom would bake the bread and then pop next door to Henry for the bacon.
The two brothers found fame on their Channel Four series The Fabulous Baker Brothers where they loved showing that everyone can bake.
2021 - The Heritage Sourdough - Baked to commemorate Hobbs centenary, Hobbs family have poured one hundred years and five generations of baking knowledge into this loaf.
Hobbs latest organic sourdough is made from Organic Heritage Wholemeal Flour; a blend of heritage wheat varieties grown locally in Tetbury, stone-ground in the traditional time honoured way.
Get in touch
Three Bridges Farm, Bradford-on-Tone, Taunton TA4 1ER